Pelosi suggests White House gave no 'heads up' on DC crime bill flip flop
Former House Speaker Rep. Nancy Pelosi, D-Calif., issued a rare criticism of President Biden on Friday, complaining that he failed to give Democrats a "heads-up" before announcing he would sign legislation that would overturn Washington, D.C.'s revised penal code — which critics have called soft on crime.
"If he was going to do it, he would have told us first because this was a tough vote for the members of the House of Representatives," Pelosi said at a University of Chicago event, where she was asked if she agrees. was with the president's position. "And it's a tough vote for the Senate members. And the District of Columbia mayor even disagreed with the legislators who passed it, so it wasn't so clear."
"I strongly support statehood for the District of Columbia. I voted with the District of Columbia," Pelosi added. "I understand why some people voted against. But if the president is going to do it, hey, can you give us a call in the House, too?"
WHITE HOUSE ROASTED ON BIDEN FLIP-FLOP ON DC CRIME BILL AFTER DEMOCRATIC CLEARANCE
Last November, the Washington DC council voted unanimously in favor of the revised Penal Code Act, which includes reduced maximum sentences, the elimination of nearly all mandatory minimum sentences, and expanded rights to jury trial for those charged with offenses. Critics have said the law is right softer on crime, which is a major problem nationwide. DC Mayor Muriel E. Bowser vetoed the legislation, but city lawmakers overrode her veto in January, prompting GOP lawmakers to propose a federal resolution to overturn the law .
Biden's decision to support that Republican-led resolution surprised and enraged Democrats, who felt he had betrayed his purported support for D.C. home rule. Many were confused because the White House issued a Statement of Administration Policy (SAP) in February stating that the administration was "opposing" the resolution denouncing DC's crime bill. After expressing support for D.C.'s status, the White House policy paper said, "Congress must respect the autonomy of the District of Columbia to manage its own local affairs."
AOC, DEMS LOSE TO BIDEN OVER DC CRIME BILL OPPOSITION: 'THIS IS NOT IT'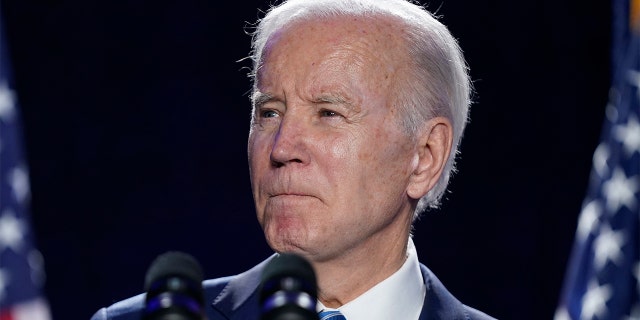 When the resolution went up for a vote in the House, 173 Democrats voted against it, believing the government's position. But after the resolution passed, Biden abruptly changed his stance on Thursday, tweeting: "I support DC Statehood and self-government — but I don't support some of the changes DC Council has brought forward over the mayor's objections — such as lowering of penalties for carjackings. If the Senate votes to reverse what DC Council did, I'll sign it."
"This isn't it," said Rep. Alexandria Ocasio-Cortez, DN.Y., who was one of many Democrats angry at Biden's decision. "DC has the right to govern itself like any other state or municipality. If the president supports the state of DC, he should govern that way."
BIDEN DC CRIMINAL CODE POSITION A 'MAJOR DISAPPOINTMENT', SAYS DELEGATE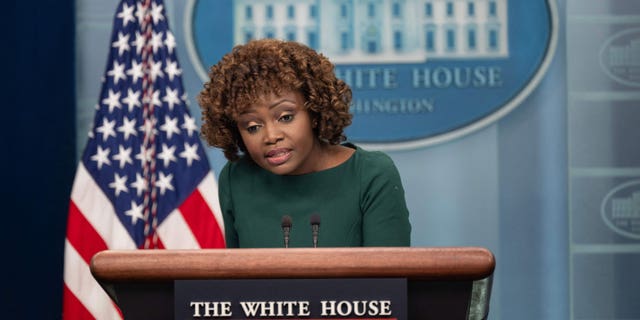 Several House Democrats said they were unaware of the president's decision. But White House Press Secretary Karine Jean-Pierre on Friday defended the president's position, insisting that "there has never been a change of heart." She said House Democrats were briefed on Biden's intentions at their annual policy retreat in Baltimore on Wednesday, a day before he made his announcement. Biden briefed Senate Democrats separately on Thursday at a caucus meeting.
CLICK HERE TO GET THE FOX NEWS APP
The Republican-led resolution against the D.C. Penal Code passed with the support of 31 Democrats in the House. With Biden indicating he will sign the bill if it reaches his desk, it will likely pass the Senate with bipartisan support when it comes to a vote next week.
Fox News' Madeline Coggins contributed to this report.