Kendrick Perkins brings up 'skeletons' in ex-NBA coach George Karl's closet amid Twitter feud
Kendrick Perkins has faced a controversy over his suggestion that NBA MVP voters favor reigning MVP Nikola Jokić.
More recently, Perkins' comments have sparked a Twitter feud with former NBA coach George Karl.
Perkins doubled down on his comments Tuesday by posting a tweet saying, "A TRUTH speaker has no friends!!!"
CLICK HERE FOR MORE SPORTS REPORT ON FOXNEWS.COM
The 2013 NBA Coach of the Year decided to respond to Perkins' statement.
"False @KendrickPerkins because honestly educated people respect the truth," Karl wrote. "Also, remember that truth is about facts, not casual opinions."
Perkins was not happy with Karl's comment and was quick to question why Karl, "of all people", would dare respond to him.
CHARLES BARKLEY RIPS KENDRICK PERKINS FOR SUGGESTING RACIAL BIAS PLAYS A ROLE IN MVP VOTING
Perkins, a former Boston Celtics center and 2008 NBA champion, also hinted that Karl had "skeletons" in his closet.
"@CoachKarl22 do you of all the people want to go there today? Because I sure have time homeboy. YOU must have some skeletons in your goddamn closet," Perkins wrote.
Karl, who made headlines with inflammatory remarks about NBA players, responded with, "Where to @KendrickPerkins? I spoke the truth when you were in diapers. Coach Dean Smith introduced me to it and I've lived it ever since."
Karl, who spent 27 seasons as head coach in the NBA, added that he believed Jokić was named the league's MVP two times in a row because of his level on the court.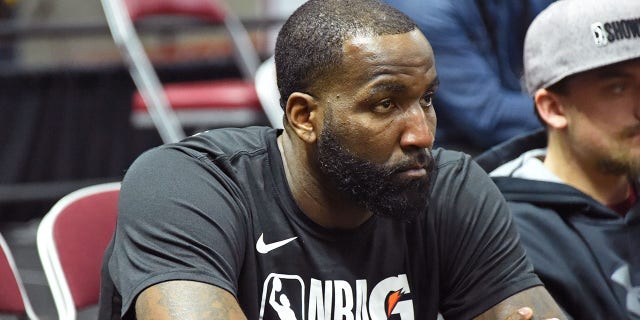 "The truth here is the MVP voters are not racist, Jokic is going to win it again because he deserves it and you owe me another dinner from the Bubble," Karl wrote.
Jokić is again a leading contender in the MVP race this year. If the Denver Nuggets star wins, it will be his third consecutive MVP award.
Since the MVP award debuted in the 1955–56 season, only three players have achieved the MVP three-peat.
Eleven-time NBA champion Bill Russell won the award from 1960-63, Wilt Chamberlain earned MVP honors from 1965-68, and Celtics all-time Larry Bird was named MVP three times in a row from 1983-86.
On Tuesday's episode of ESPN's "First Take," JJ Redick criticized the show's format and pushed back Perkins' comments.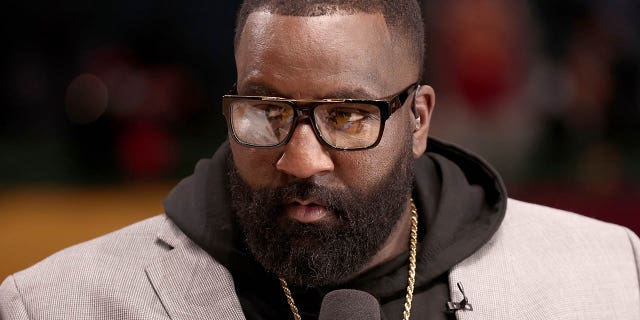 "Stephen A. (Smith), I don't want to offend you. And I don't want to offend 'First Take' because I think this show is extremely valuable," Redick said. "It's an honor to sit at this desk every day. It really is. But what we've just seen is the problem with this show. Where we're creating stories that don't exist in reality. The implication you're suggesting – that the White voters who vote for NBA (awards) are racist, that they favor white people, you just said that.
"That's exactly what you suggested to Kendrick Perkins."
"I do not have!" Perkins replied, adding, "I've stated the facts!"
CLICK HERE TO GET THE FOX NEWS APP
On Wednesday, ESPN issued a correction to Perkins' comments.
"I want to correct something here from yesterday's show," said "First Take" co-host Molly Qerim. "When Kendrick Perkins said that 80% of the NBA voters for the MVP award are white, the NBA publicly announces the voters every year, and upon review it is clear that the panel is much more diverse than what was portrayed by Kendrick Perkins And we wanted to make sure we corrected that today."