Gujarat: Fire breaks out in chemical factory in Vadodara, no casualties reported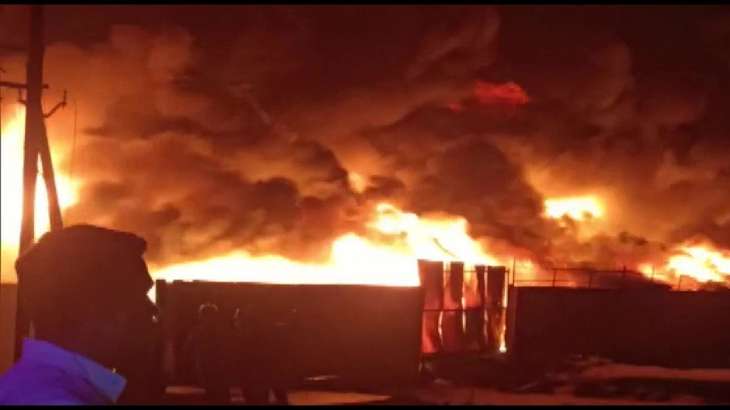 Vadodara fire: Last night a huge fire broke out in a chemical plant in the city of Vadodara. After the fire broke out on Saturday, several fire engines rushed to the scene.
So far, no casualties have been reported in the incident.
More details on the case are awaited.
READ ALSO: Five killed and 30 injured in fire at Chittagong oxygen factory in Bangladesh
READ ALSO: Kerala: Major fire breaks out at waste processing company Brahamapuram; Navy offers help