ESPN analyst hints at notion Nikola Jokic has won MVPs, is favorite to win again because he's white
Nikola Jokic is the heavy favorite to win his third consecutive NBA MVP Award.
The Serbian is on track to become the fourth player in NBA history to win three consecutive MVPs, joining Wilt Chamberlain, Bill Russell and Larry Bird.
Jokic averages a triple-double (24.6 points, 11.7 rebounds, 10.0 assists) for the first place Denver Nuggets.
But former NBA champion Kendrick Perkins, now an ESPN analyst, says there has been racial hypocrisy in the award vote.
CLICK HERE FOR MORE SPORTS REPORT ON FOXNEWS.COM
In Wednesday's edition of "First Take," Perkins acknowledged that only three players have won an MVP since 1990, despite being outside the top 10 in points per game: Jokic in his first MVP campaign in 2020-21, Dirk Nowitzki (2006-07) and Steve Nash (2004-05, 2005-06).
"What do those guys have in common? I let it sit there and marinate. Just think about it," he said, testing co-host Stephen A. Smith.
He also used a famous Jay-Z lyric: "Is it 'Oochie Wally' or is it 'One Mic?'"
The rhyme insinuated that rival Nas' songs sent two separate messages. "Oochie Wally" contains misogynistic lyrics, while "One Mic" is more socially conscious. The lyrics are now a phrase often used to denounce hypocrisy and double standards.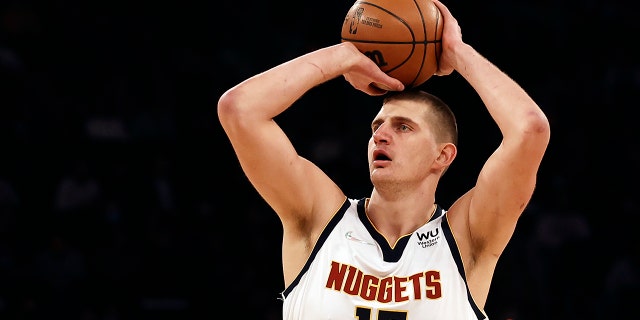 RAPTORS HID FOR WOMEN'S HISTORY MONTH VIDEO THAT CRITIFIED
Perkins also tweeted a similar reaction to the one he had on television, but the video has that since removed.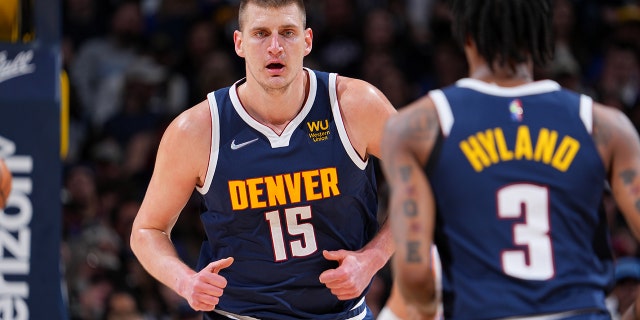 CLICK HERE TO GET THE FOX NEWS APP
Jokic dropped his 100th career triple-double earlier this week, but Perkins has criticized the big man for his stats in the past.