Could AI race cars replace human drivers?
It's no secret that autonomous driving is fast becoming the way of the future. Amazon recently took its first test drive of the Zoox robotaxi, and it was a huge success, so many are wondering if this will become the norm later on.
CLICK TO GET KURT'S CYBERGUY NEWSLETTER WITH QUICK TIPS, TECH REVIEWS, SAFETY WARNINGS AND SIMPLE INSTRUCTIONS TO MAKE YOU SMARTER
As part of the 2023 international CES convention that took place in January, the Indy Autonomous Challenge returned to showcase some of the fastest autonomous race cars in the world.
Pushing the boundaries of head-to-head AI racing
The Indy Autonomous Challenge tournament aimed to push the boundaries of autonomous racing and demonstrate the future of autonomous mobility at the Las Vegas Motor Speedway.
There were nine teams from 17 universities from six different countries trying to break the world record in autonomous racing. In the end, it was the PoliMOVE team from the Polytechnic University of Milan that won the whole thing.
HONDA TURNED THE CR-V INTO A SUPERCAPACITOR POWERED 'BEAST'
PoliMOVE reached a maximum speed of 180 mph, a new world autonomous speed record for a racetrack. The Indy Autonomous Challenge hopes to continue to serve as a platform for students who want to excel in science, technology, engineering and math. The autonomous racing group wants to "improve safety and performance in motorsport and in all forms of commercial transport".
What are the benefits of autonomous driving?
Proponents have a list of benefits of autonomous driving, which explains why they are so quickly accepted. One advantage is that they are a huge help to the environment.
Many vehicles are being designed specifically to be more environmentally friendly, and one model, called the Aero, is even built with high-efficiency particulate-absorbing filters that remove pollution from the air while on the road.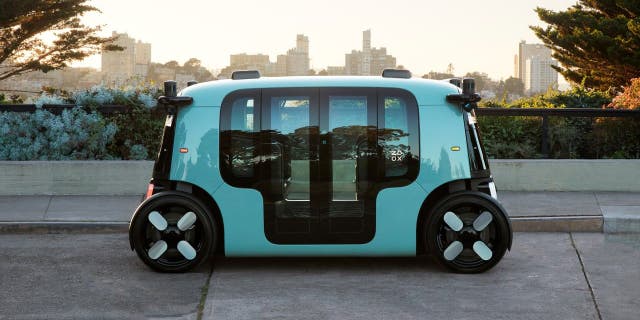 HOW HACKERS USE CHATGPT TO CREATE MALWARE TO DO YOU
Another great benefit is that it can help shipping industries as they don't rely on human drivers running certain shifts. An autonomous vehicle can operate around the clock while being monitored by teams thousands of miles away. In addition, the removal of heavy duty road freight trucks that use diesel gas will also contribute greatly to the environment.
There are even benefits when it comes to driving. The sport has always been dangerous for the drivers who get behind the wheel.
However, autonomous vehicles would allow race car fans to still enjoy the sport as these vehicles could potentially drive faster, better and safer than any professional human driver. Those professional drivers can still use the software to control their race cars in a race.
Will this take jobs away from human drivers?
While we may see fewer human drivers in the future, humans will still be needed to monitor and drive these autonomous vehicles. This could ultimately create more jobs for people in the STEM world, which refers to four educational disciplines: science, technology, engineering and math.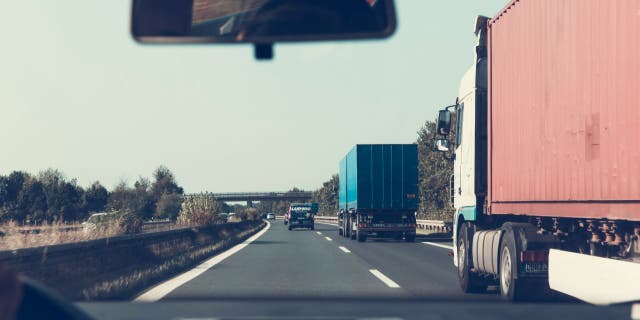 RIVIAN TRUCKS AND MINIS ARE THE MOST SATISFACTION ELECTRIC VEHICLES, RESEARCH FINDS
It could also encourage more young people to take an interest in the field, such as the students who work for the Indy Autonomous Challenge.
So yes, AI vehicles could very well replace human drivers. I just can't imagine enjoying a visit to the track without the race car stars we know and love.
Check out our story about Amazon's first self-driving vehicle by going to CyberGuy.com and typing in "Amazon's self-driving car" by clicking the magnifying glass at the top.
How do you feel about autonomous vehicles replacing human drivers? We want to know your opinion.
CLICK HERE TO GET THE FOX NEWS APP
For more of my tips, subscribe to my free CyberGuy Report newsletter by clicking the "Free Newsletter" link at the top of my website.
Copyright 2023 CyberGuy.com. All rights reserved. CyberGuy.com articles and content may contain affiliate links that earn a commission when purchases are made.