Are you being watched in your next vacation rental?
As creepy and illegal as it sounds, there's a possibility that the next time you book a short-term vacation rental, the owner will have cameras set up.
CLICK TO GET KURT'S CYBERGUY NEWSLETTER WITH QUICK TIPS, TECH REVIEWS, SAFETY WARNINGS AND SIMPLE INSTRUCTIONS TO MAKE YOU SMARTER
Sometimes they are outside for security purposes, although some creeps use hidden cameras.
Are cameras in a vacation rental legal?
Vacation rental companies like Airbnb and Vrbo have established rules when it comes to a host having cameras.
A host is allowed to have cameras in their rental space as long as they are in public areas such as the front or back yard.
However, cameras are strictly prohibited in private areas of the room, such as a bedroom or bathroom. And if a host has cameras in their rental space, they should state it clearly in the guidelines so that a potential renter knows about it before booking.
What steps should I take before booking my rental?
The first thing to do is read the fine print of any rental you are considering booking. Most holiday homes contain a lot of information, such as the amenities that the holiday homes offer and the house rules. If a host has cameras, they should clearly state this in the guidelines.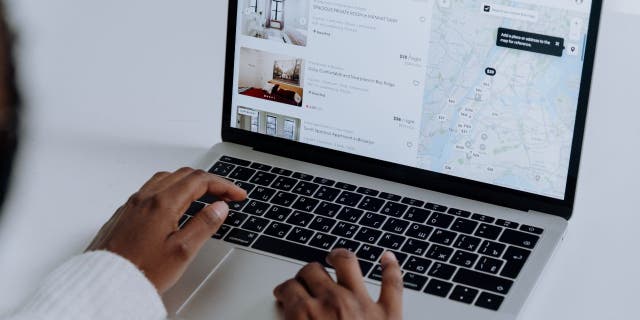 AIRLINE PASSENGER SAYS HE WANTED MAN WHO REFUSED TO CHANGE SEATS SO HE COULD SIT WITH HIS WIFE
If you don't see anything in the camera guidelines, you can also contact the host directly and ask if you can expect to see video or audio recording equipment while staying at their property before you book.
If they aren't clear with their answer or you feel any aggression from them, feel free to move on to another rental.
What should I do after booking my rental?
Once you book a rental and go to the property, you can always check in all the usual and unusual places to make sure there are no hidden recording devices that you can see.
Be sure to check into private rooms such as the bedroom and bathroom. And look closely at devices such as a fire detector that can be placed across from a bed.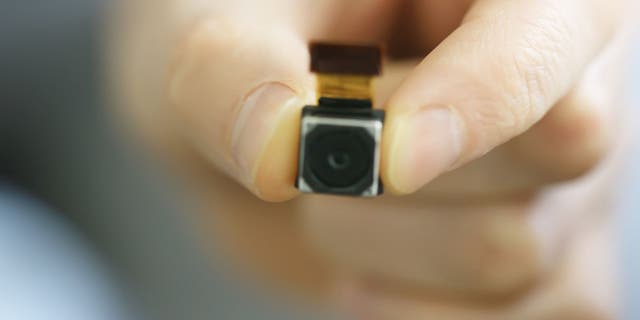 STUDENTS BEACHED AFTER HOTEL DESTROYES 42 PASSPORTS: REPORT
Be a detective when you check in
If you want to make sure there are no devices you are not familiar with, you can invest in a radio frequency (RF) detector. Some of the better quality ones are a bit more expensive.
However, you want to make sure you get one that gives you accurate results. Here's one we found on Amazon called the Advanced GQ EMF-390,which cost $119.90 at the time of publication and had over 2,200 worldwide reviews, with 73% giving it 5 stars.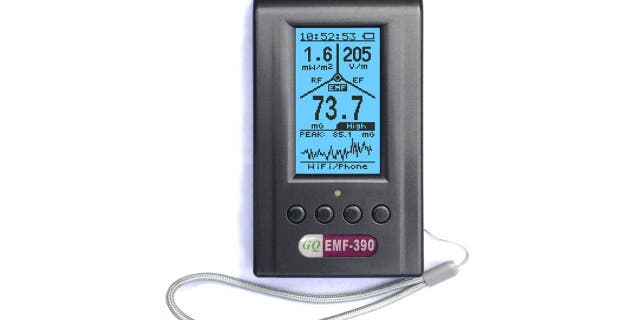 Click here for more of my picks for spyware detection equipment
Stay private while on vacation
My last tip is to use a VPN. I recommend using one on all of your devices and especially when traveling and staying in a short-term vacation rental so your information is encrypted and secure even if the Wi-Fi network you're on isn't.
For the best VPN software, see my expert review of the best VPNs to surf the web privately on your Windows, Mac, Android, and iOS devices by searching "Best VPN' on CyberGuy.com by clicking the magnifying glass icon at the top of my website.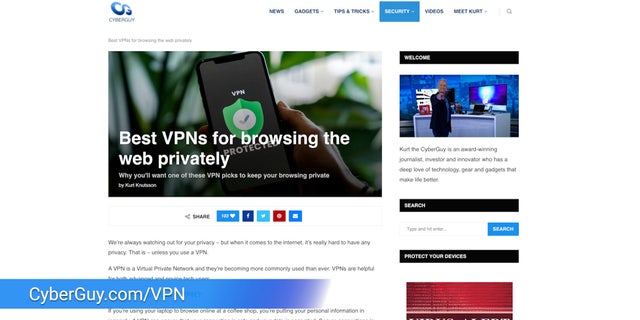 CLICK HERE TO GET THE FOX NEWS APP
Have you experienced problems with hidden cameras in your holiday homes? Let us know your experience.
For more of my tips, subscribe to my free CyberGuy Report newsletter by clicking the "Free Newsletter" link at the top of my website.
Copyright 2023 CyberGuy.com. All rights reserved. CyberGuy.com articles and content may contain affiliate links that earn a commission when purchases are made.